November 2018 

 SpareFoot Blog
"Winter is Coming. Is Your Garage Ready?"
Juli shares many ideas and tips in this story about garage organization.
September 2018  

 New York Magazine 
 The Strategist 
"The Best Shoe Organizers, According to Professional Organizers"
Juli Oliver of OrganizeNY recommends this…
"Best Seating With Shoe Storage"
August 2018 

 SpareFoot Blog
"Everything You Need to Know About Moving in Together After Dating Long-Distance"
Multiple tips and advice throughout the article by Juli.
April 2018  
 Aysha NY
"Spring Organizing and  Fashion Talk"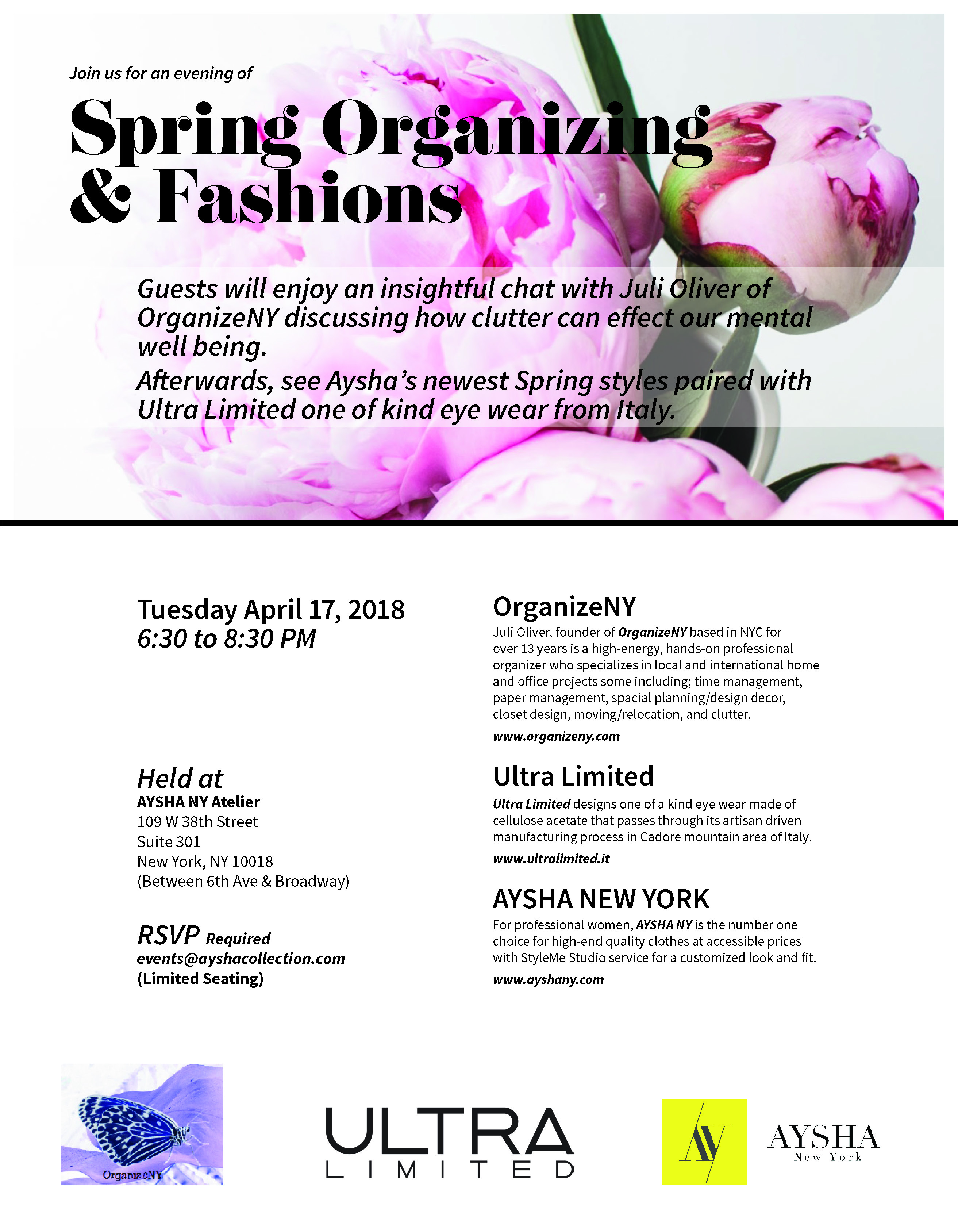 August 2017  
 Closetbox
"How To Archive Your Child's School Work"
Read Juli's expert organizing tricks shared here. 
June 2017  
  MakeSpace  
"58 Best Organizing Tips and Ideas From 24 Top Professional Organizers" 
Check out tips 57 and 58!
May 2017 
 Empire Radio Now
Interview with Juli from OrganizeNY, organization expert.
Listen to the interview here.
"It really does sound like you're the one stop shop for organization."
April 2017  

 Covet  New York Website/Newsletter
"Welcome back to reality. Moving? Spring Cleaning? Moving out East soon? Some random favorite things to share with you to make your life easier."
"Juli runs OrganizeNY and she is a one woman show that makes organization a breeze."
October 2016  
 Extra Space Storage
"Moving to New York? These 23 Professional Organizers Can Help You Declutter"
OrganizeNY is part this list of organizers.
May 2016
 SpareFoot Moving Guides
"11 Best Professional Organizers in New York City"
OrganizeNY is included in this list.
February 2016 issue of  

 Magazine.
"How to Organize Your Closet in 12 Easy Steps" The New Order.
"Keep one messy drawer….." an OrganizeNY tip.
April 2014
   ExpertBeacon provides expert advice and professional help for life's challenges.
"Fundamentals for Packing Your Belongings and Home for Moving"  The Do's and Don'ts from Juli of OrganizeNY.
July 2013
Personal Organizing
"Clothing Storage Tips from a Pro."
"When I decided to provide clothes storage tips, I decided to go directly to the pros.  Luckily, Professional Organizer Juli Oliver, founder of OrganizeNY in New York City, came armed with a load of tips to store your clothing."
2013 April/May issue of  
 Magazine.
"Attic Advice" time saving storage tips from OrganizeNY.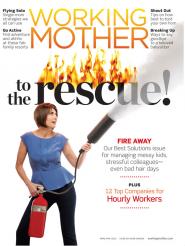 April – May 2013 | Issue #26
December 2012  Founder of  The CRAVE Company
Melody Biringer, craves a clean organized house. Read the blog here publicizing OrganizeNY as one of the professional organizers in the country to consider.
May 2012 issue of Cover 2 Cover Magazine
"Your City, Your Style" check out Juli's fashionista photo.
January 2012 OrganizeNY kicks off 2012 as a speaker at January's CRAVE NYC Chat: "Bring on the Balance" at Wix Lounge in Manhattan. Read on for tips from Juli & the recap from the CRAVE event.
October 2011 Want to LET GO of Your Clutter? Listen to this Itunes podcast with OrganizeNY founder and CRAVE NYC Entreprenesses Juli Oliver. "Clear Your Clutter-Why It's OK to Let Go Now"  hosted by Coach Colette Ellis of Instep Consulting. Can't listen, read the blog post intro here .

June 2011 
OrganizeNY- "Shift Your Mindset, Save Your Business"
" [Business] started to pick up because I kept fighting the recession and I kept promoting myself and getting my name out there," she says.
June 2011 It's here, New York City's most fabulous female entrepreneurs featured in CRAVE NYC – the ultimate guide to women-owned businesses.

.
Click on the book cover below to view OrganizeNY, pages 144/145 full size:
.
June 2011 Press Release: Crave NYC Launches "The Urban girl's Manifesto' 1st Edition.  OrganizeNY is featured in this amazing book!
May 2011  OrganizeNY guest blogs on  
  featured post:  "To Do, To File, To Read!- Organizing Your Office."
February 2011 Juli of  OrganizeNY gets spotted on the street during NYC Fashion Week showing off her chic style!
January 2011 Happy customer  "Holly in the City" raves "In twenty minutes she had somehow re-organized the closet. It was amazing, and SPACIOUS."
November 2010 "Holly in the City" buys my Groupon!
November 2010 OrganizeNY is the daily deal on Groupon!  So very thrilled!
October 2010 OrganizeNY featured on the Accessorator musings by
  "18th St. & 10 Ave… A Flea Market of One's Own!"
A Flea Market of One's Own!
18th St. & 10th Ave. …. A Flea Market of One's Own!!! – See more at: http://theaccessorator.com/2010/10/18th-st-10th-ave-a-flea-market-of-ones-own/#sthash.s6Yi6nJ1.dpuf
18th St. & 10th Ave. …. A Flea Market of One's Own!!! – See more at: http://theaccessorator.com/2010/10/18th-st-10th-ave-a-flea-market-of-ones-own/#sthash.s6Yi6nJ1.dpuf
February 2010 OrganizeNY featured in the blog, "Organize Your Life" .
Reviews on Yelp:
Find us on Facebook:  

Follow us on Twitter:
Follow us on Instagram:
Connect on LinkedIn: